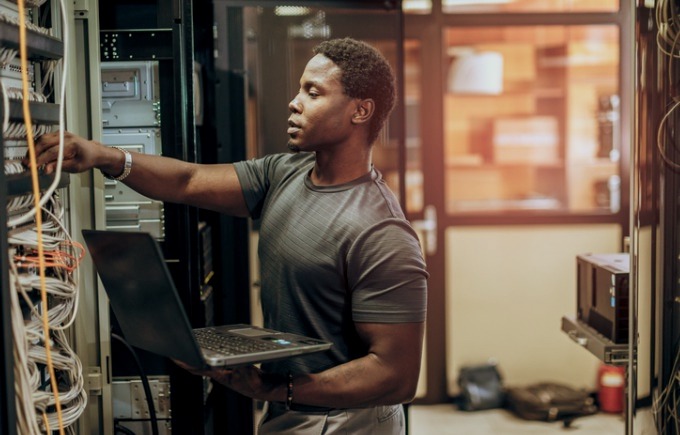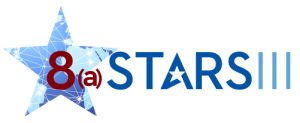 Contract Number: 47QTCB22D0178
Period of Performance: 5 years beyond ordering end date.
Ordering Base Period: July 2, 2021 – July 1, 2026
Ordering Option Period: July 2, 2026 – July 1, 2029
Ceiling: $50 billion
Contract Types: Firmed Fixed Price (FFP), Labor Hour, Time & Material (T&M) or Hybrid of these.
Contract Access Fee: CAF is 3/4 of one percent (i.e. 0.0075) applied to the total price for contractor performance as billed to the government.
Contract Description:
GSA 8(a) STARS III GWAC is a competitive multiple award, indefinite-delivery, indefinite-quantity set aside contract vehicle for small businesses that participate in the Small Business Administration 8(a) program. It provides all federal defense and civilian agencies with an efficient, flexible way to order information technology services and solutions worldwide while accruing 8(a) socio-economic credit.
GSA 8(a) STARS III GWAC features pre-competed, easy-to-use contracts, a low user fee of 0.0075 capped for large orders, short procurement lead time, and limited protest ability in accordance with NDAA 20XX. GSA 8(a) STARS III GWAC acquisition team provides no cost training and support. GSA 8(a) STARS III GWAC provides support for all current IT and new technologies which may emerge with technology advances over the life of the contract. Supported IT services and solutions include systems and applications, infrastructure, systems integration, information assurance, and related training and program management.
Directed task orders up to $4.5 million each are allowed for Federal Civilian and Department of Defense activities, and we are approved in Main Scope and Emerging Technology.
GSA 8(a) STARS III GWAC website:
http://www.gsa.gov/stars3
GSA 8(a) STARS III GWAC ordering guide: download here
RACTSOL DUNS: 962785411
RACTSOL UEI: J4XHZM68CMH1
RACTSOL CAGE Code: 61DX7
RACTSOL Contact Information:
Program Manager:
Andrew Price PMP, VP of Operations
STARS3@ractsol.com
443-535-7321 x 6
Learn More About Our
IT Solutions
Send us a message through the web form or call 443-535-7321.